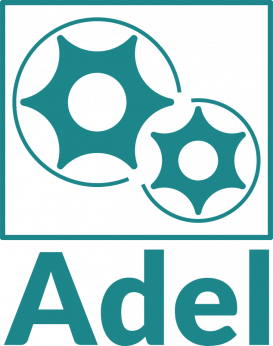 Adel is a company specialized in design and production of modules for the treatment of magnetic and optical cards, magnetic plastic cards, chip cards and contactless cards
Adel devices are designed and built with ease of maintenance in mind for complex applications such as access control systems, ticketing, paytoll systems and parking management
In addition to supplying its own modules and modular systems, Adel designs and supplies custom devices based on customer specifications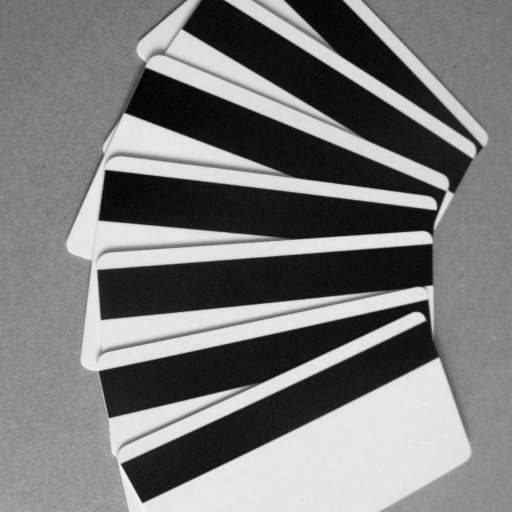 Adel magnetic modules are designed to read and encode paper tickets and plastic cards managing all magnetic or custom standards like ISO F2F and Split Phase, SBME and Transac in Lo and Hi coercitivity. All encoding density standards (33 – 75 – 105 -150 – 210 bpi or custom) are managed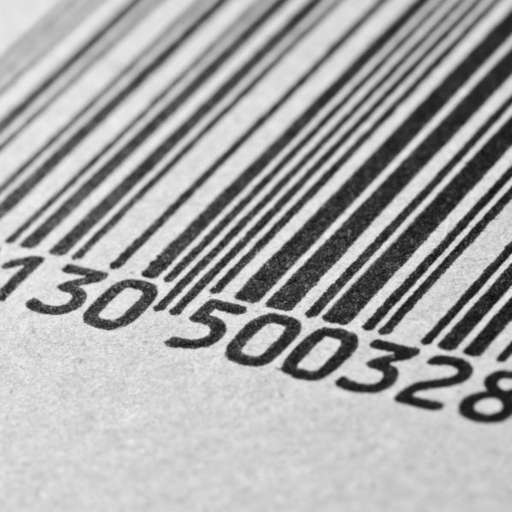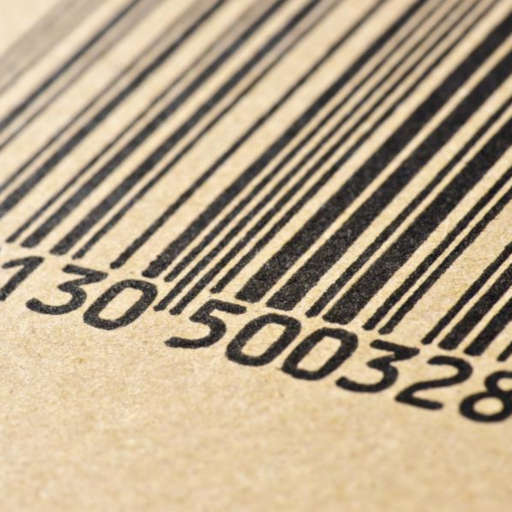 Adel devices equipped with optional 1D and 2D barcode readers can read all kinds of codes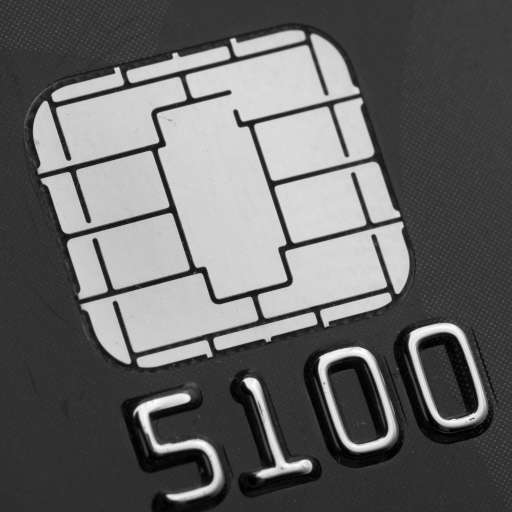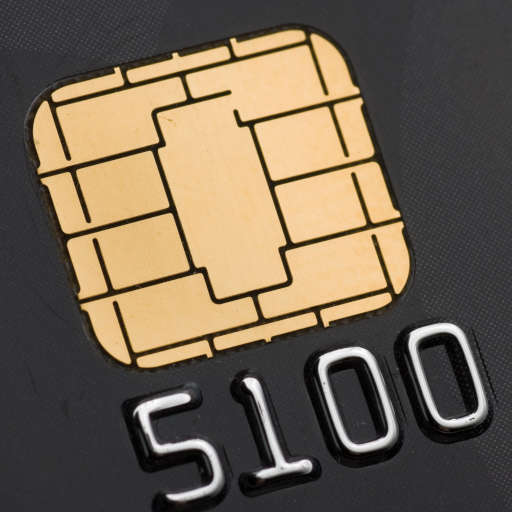 Adel modules equipped with optional contact chip or RFID module can read and write RFID smart cards and contact chip smart cards. Optional units are compatible with PC/SC communication protocol and are EMV Level 1 ready with USB external connection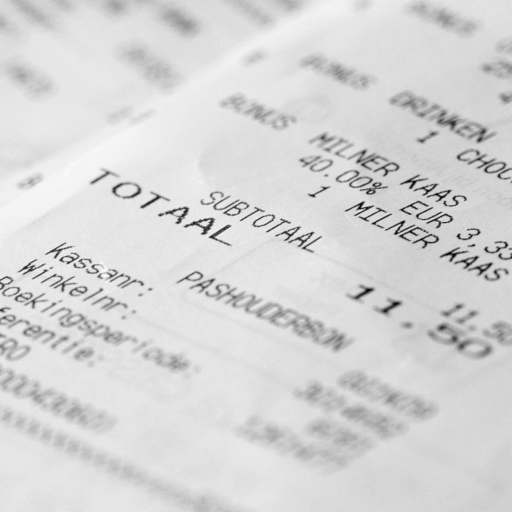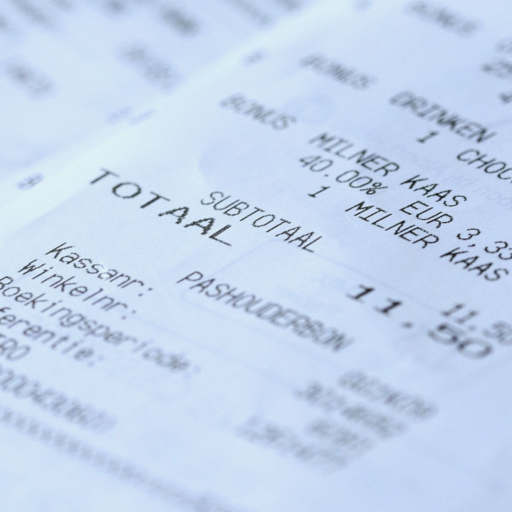 Adel modules equipped with thermal printer can print scalable texts from several pre-installed fonts, symbols, images and 1D and 2D barcodes in most common formats. With an additional barcode reader it is possible to verifiy the printed barcode before issuing the ticket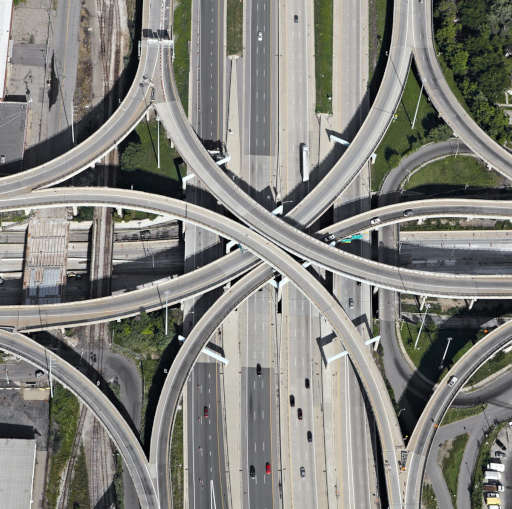 Adel magnetic modules can satisfy all pay toll system needs. Modules can be configured as issuing machines or as validators. In the issuing configuration they can have a thermal or impact printer, single, dual or triple roll or fanfold feeder and a tearing module. In the validator configuration they can have a printer, a single or dual ticket/card parking unit and can be configured to support four ticket insertion directions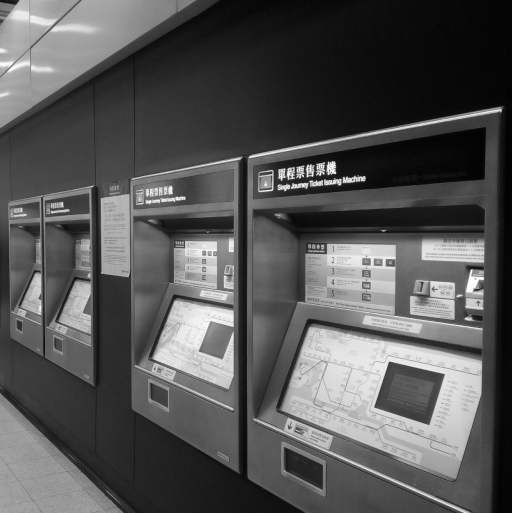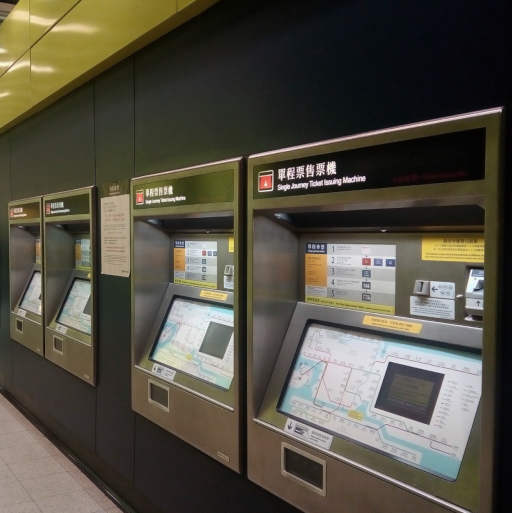 Adel magnetic and optical modules can satisfy all ticketing applications needs. Modules can be configured to support a thermal or impact printer, a single, dual or triple roll or fanfold feeder and a tearing module. Tickets can be issued directly from the front opening, or in drop mode in the coin tray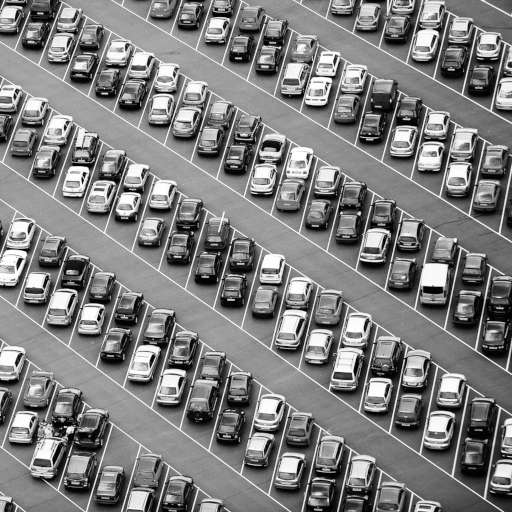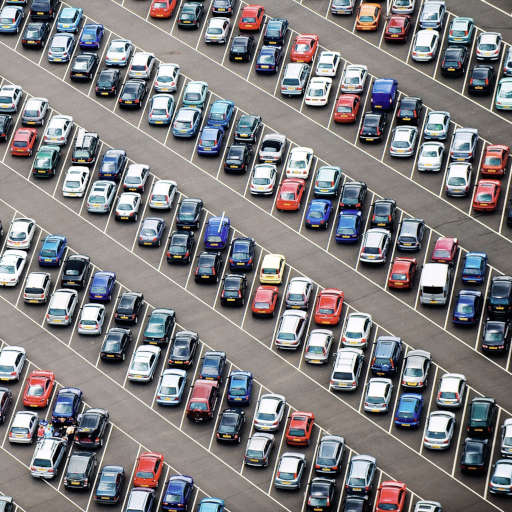 Adel modular systems and modules designed for this kind of applications can be deployed in medium and large parking areas. Solutions specifically designed for parking applications use barcode reading and printing and, optionally, RFID technology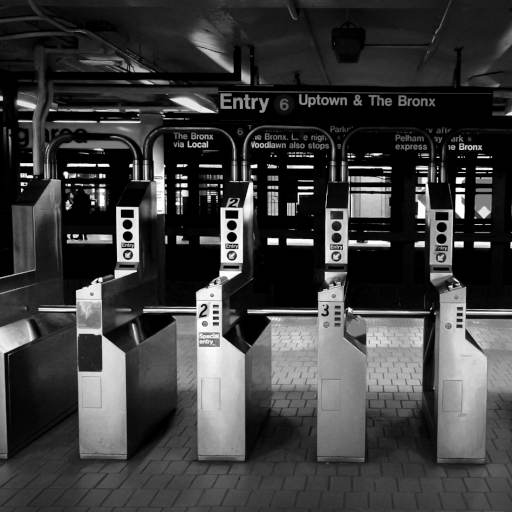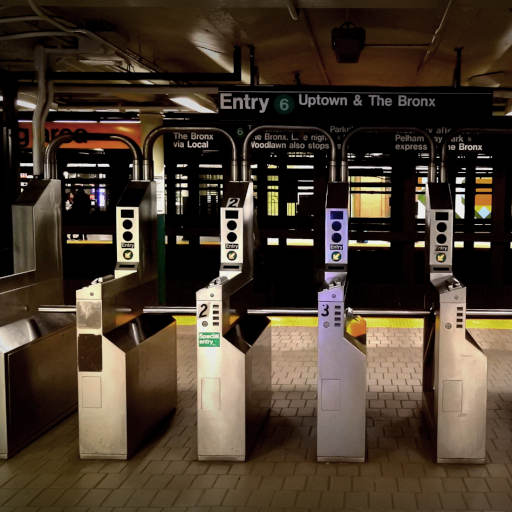 Adel modular system and solutions designed for this kind of application can be used in gate access control to train and subway stations. Modules can be equipped with thermal and impact printers. Impact printers are longitudinal or transversal multiline. Each module is able to issue towards the top, only the FVP module, that is designed for totem applications, issues the ticket from the same insertion bezel
MODULAR SYSTEMS
Adel modular systems have been designed to provide flexible and complete solutions in a fast manner. The base module can be configured to support different magnetic standards and can be equipped with thermal and impact printers.
Additional external devices, such as single, dual or triple feeder, tear-off devices, store groups for card and ticket, can be combined with the base module.
These combinations allow the customer to create a module configuration that suits their specific needs.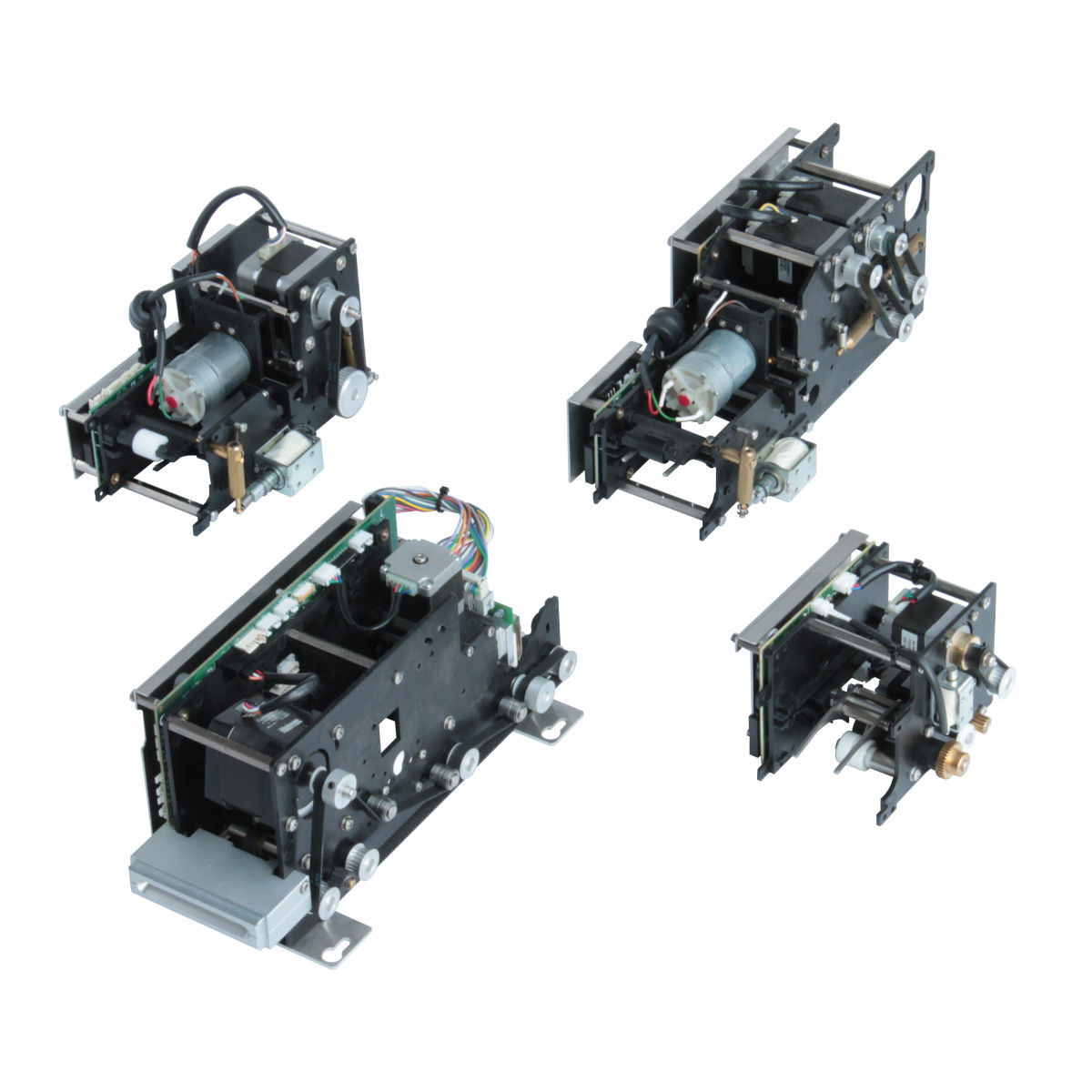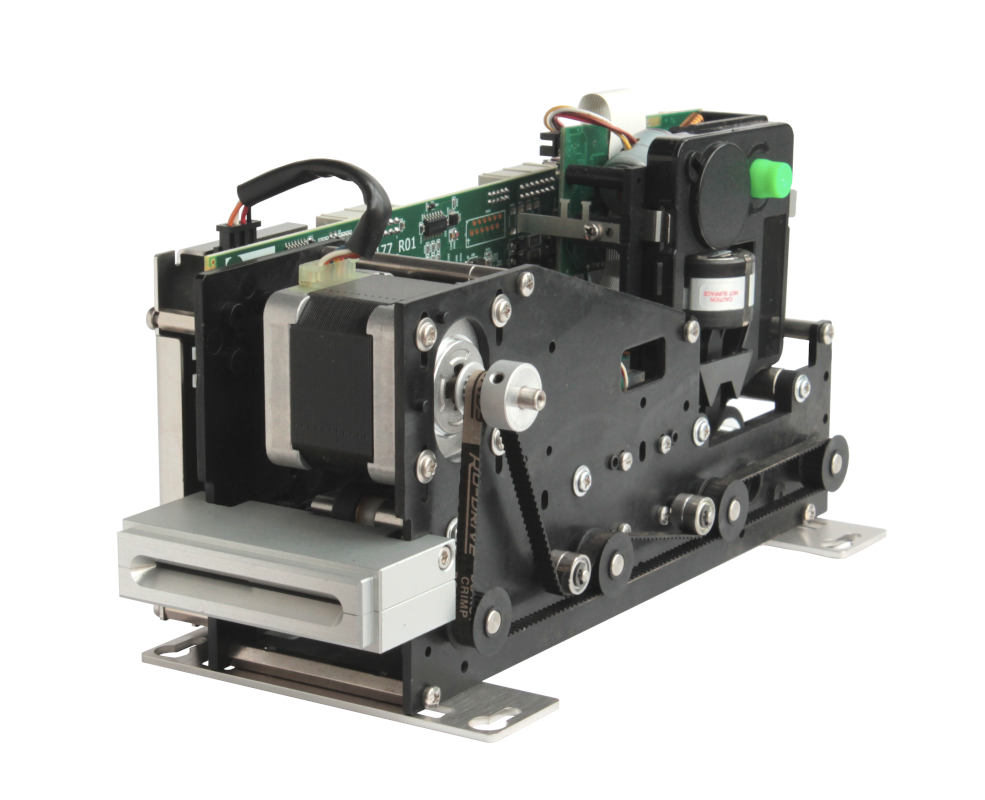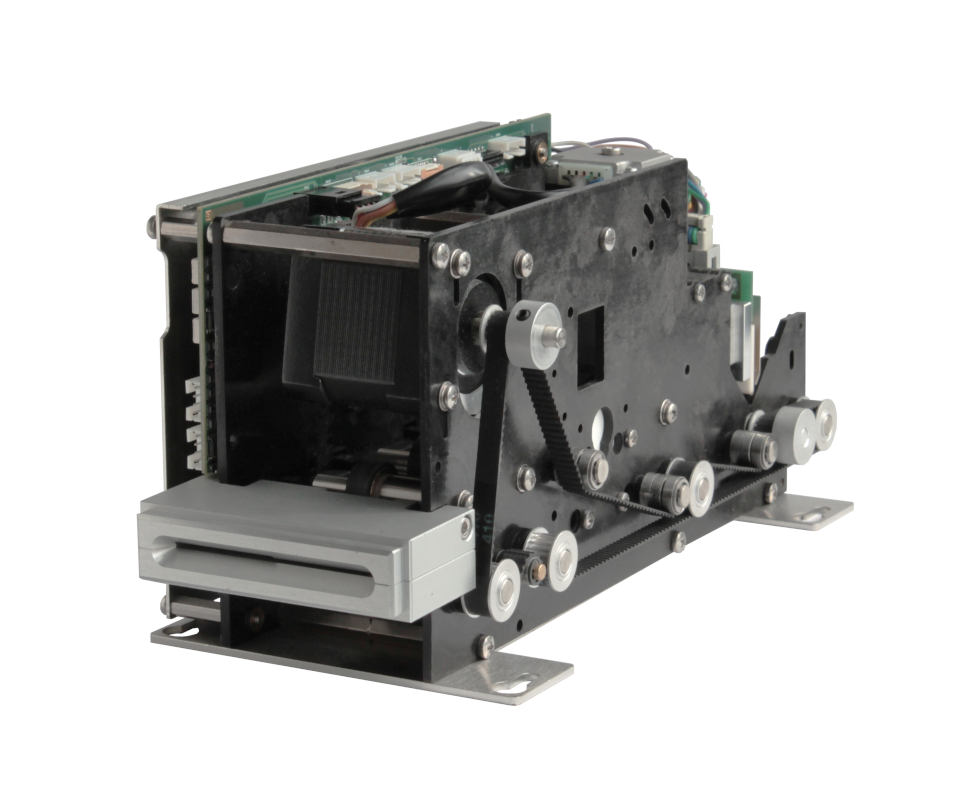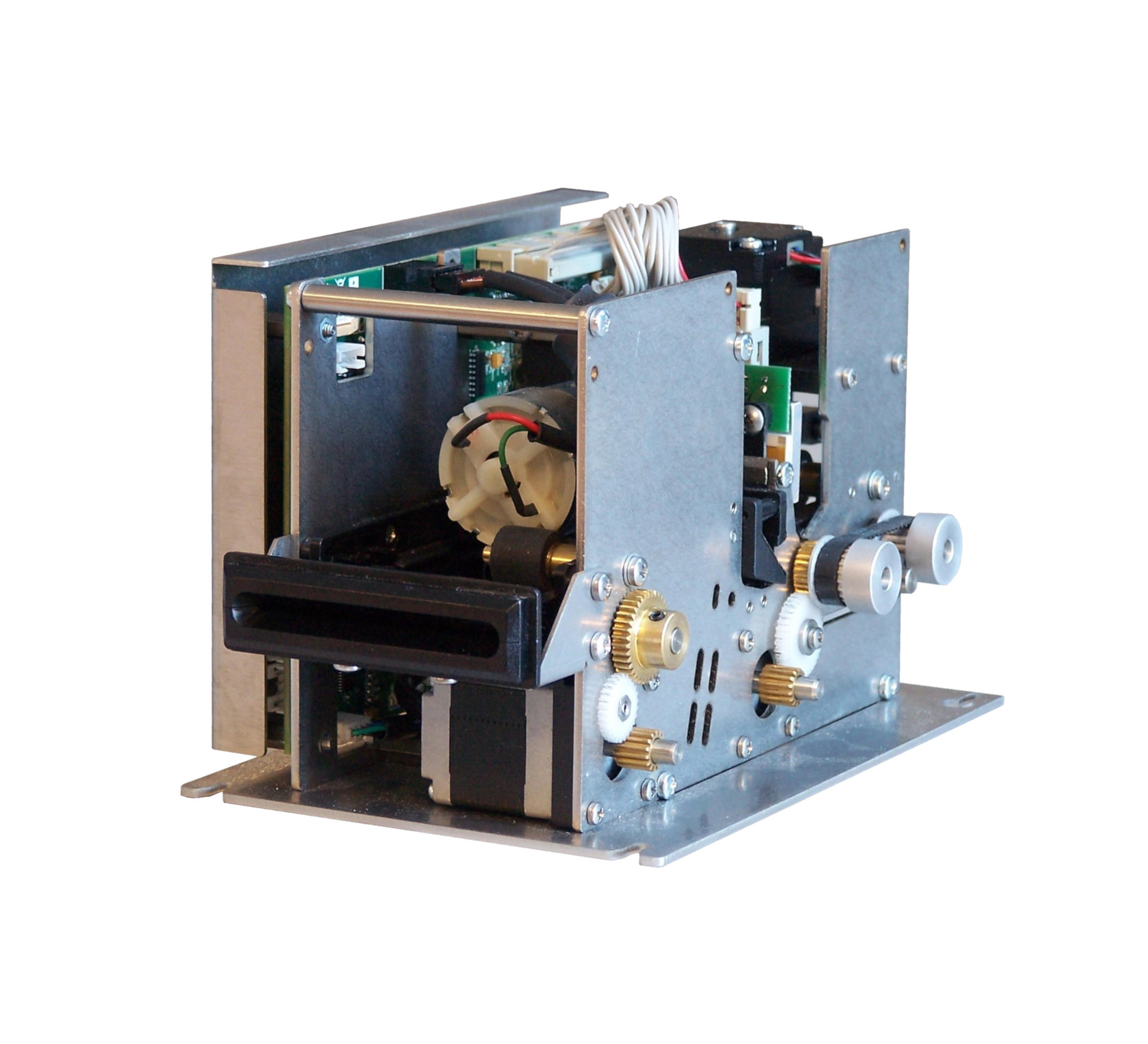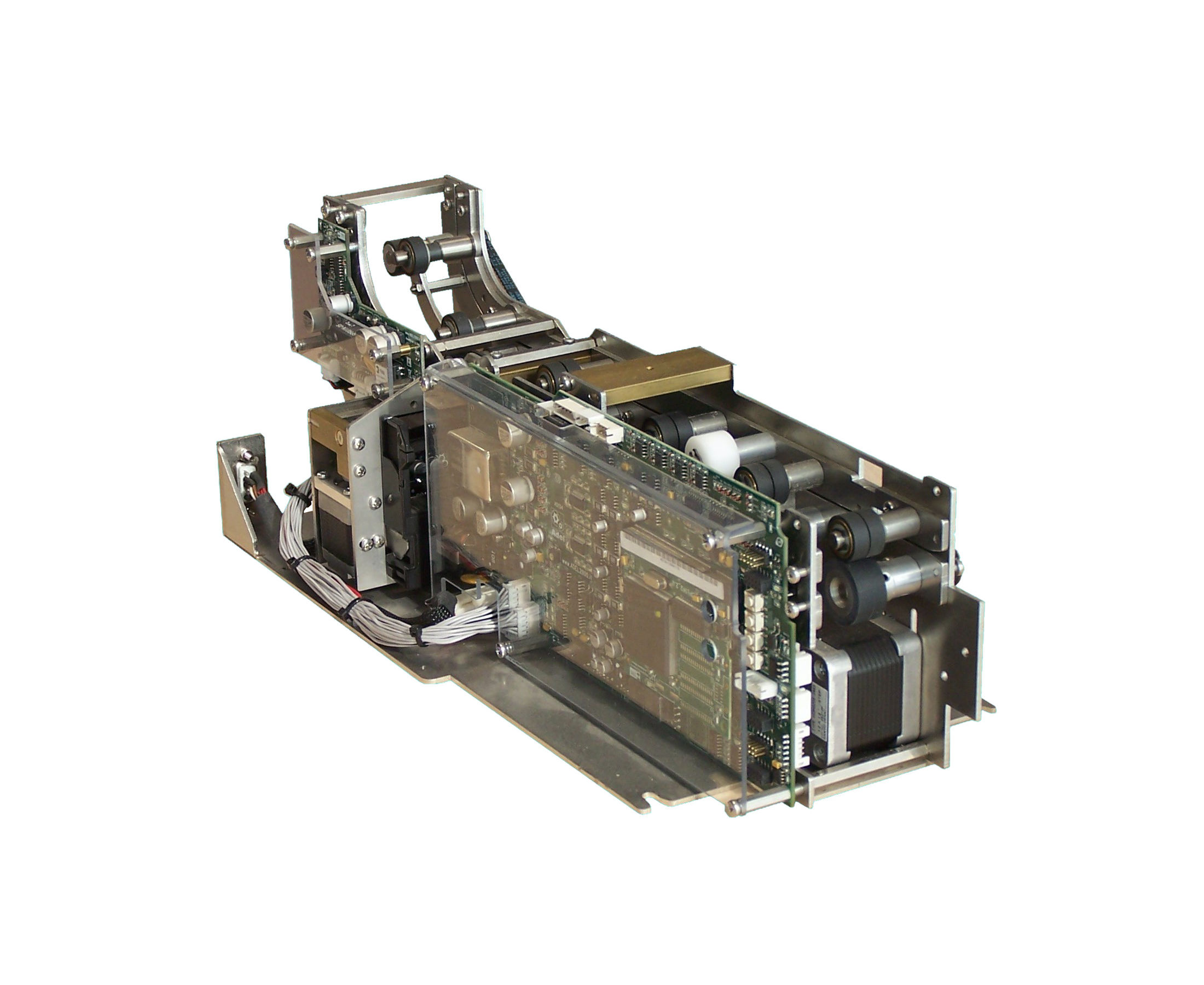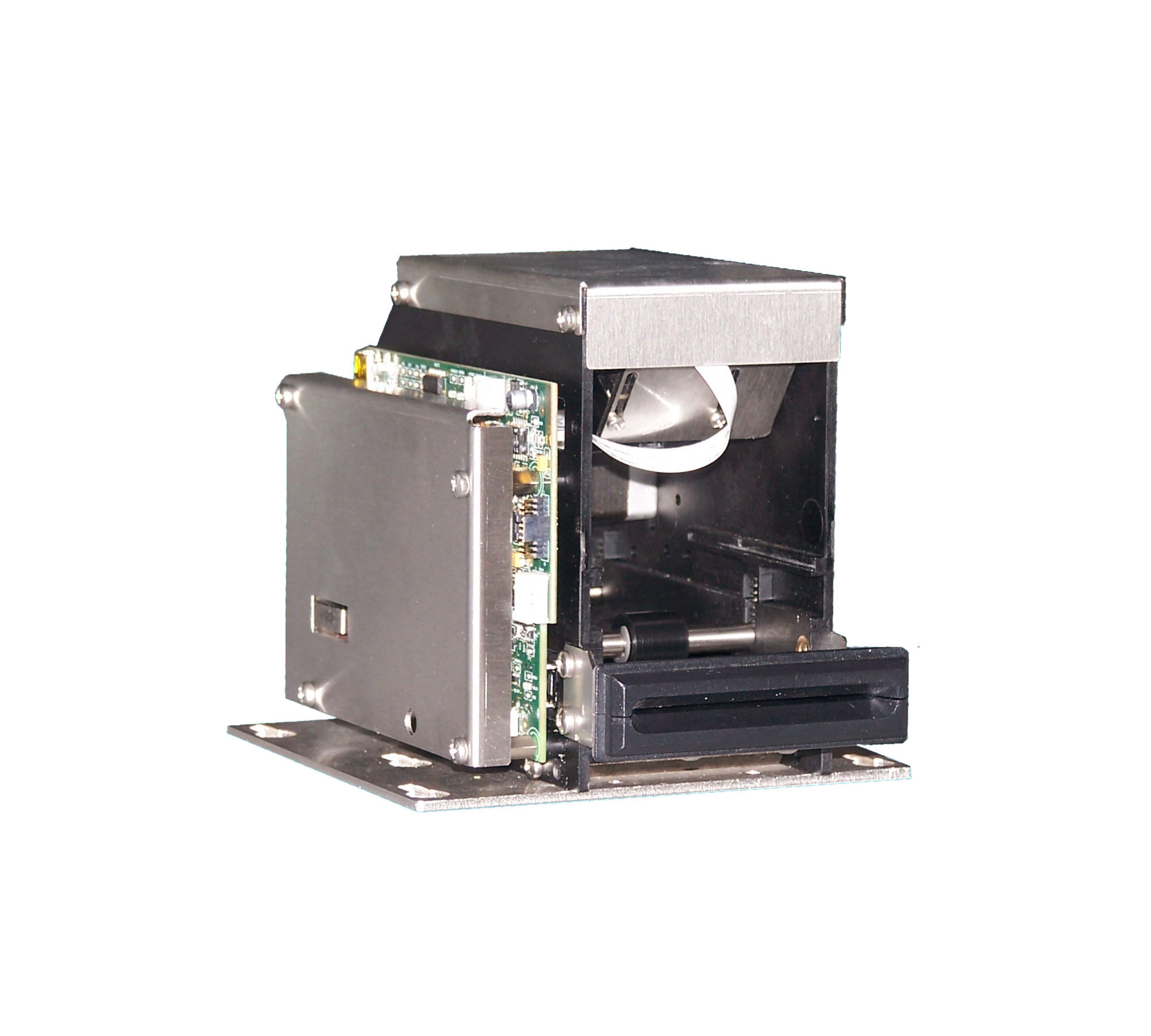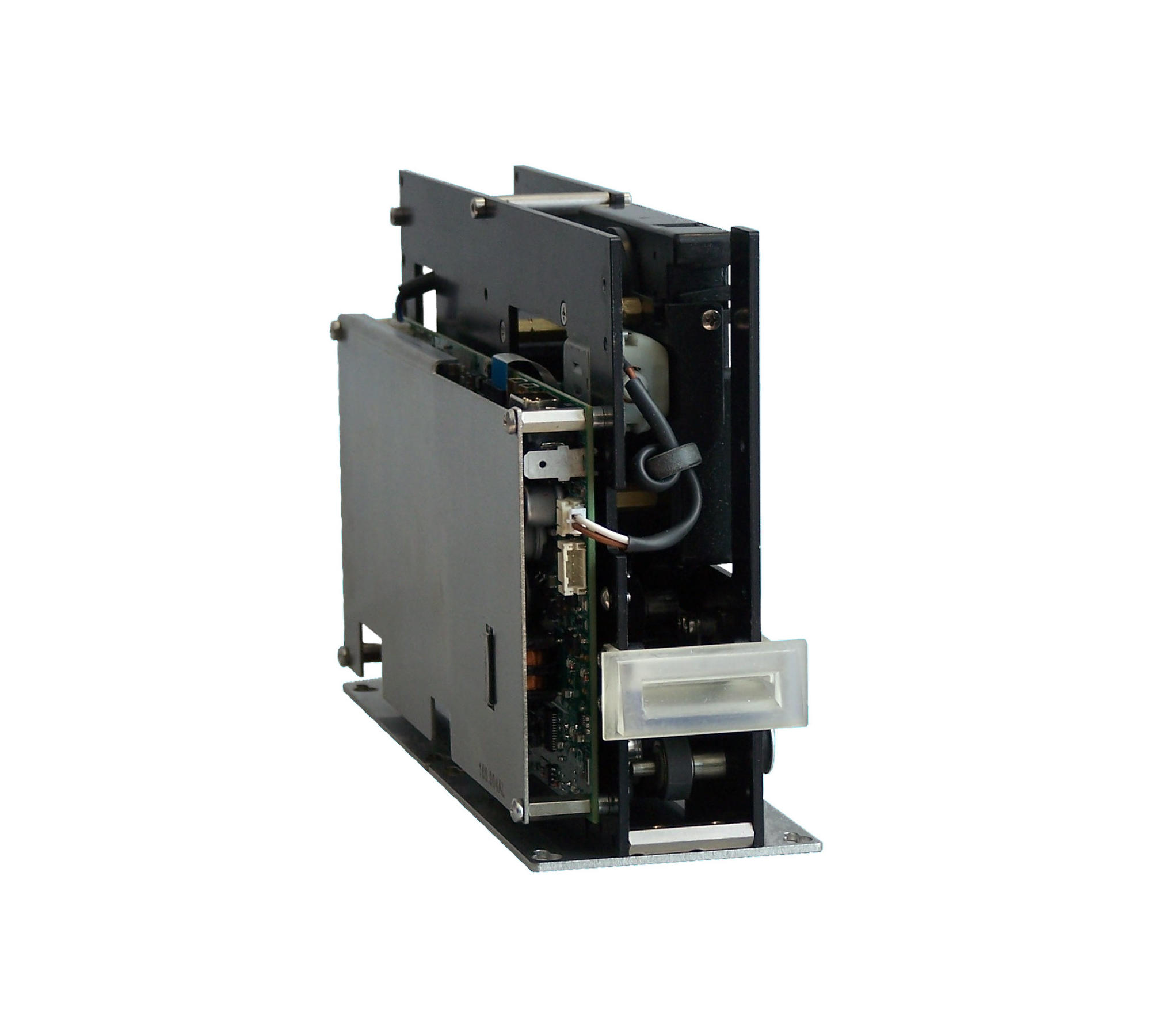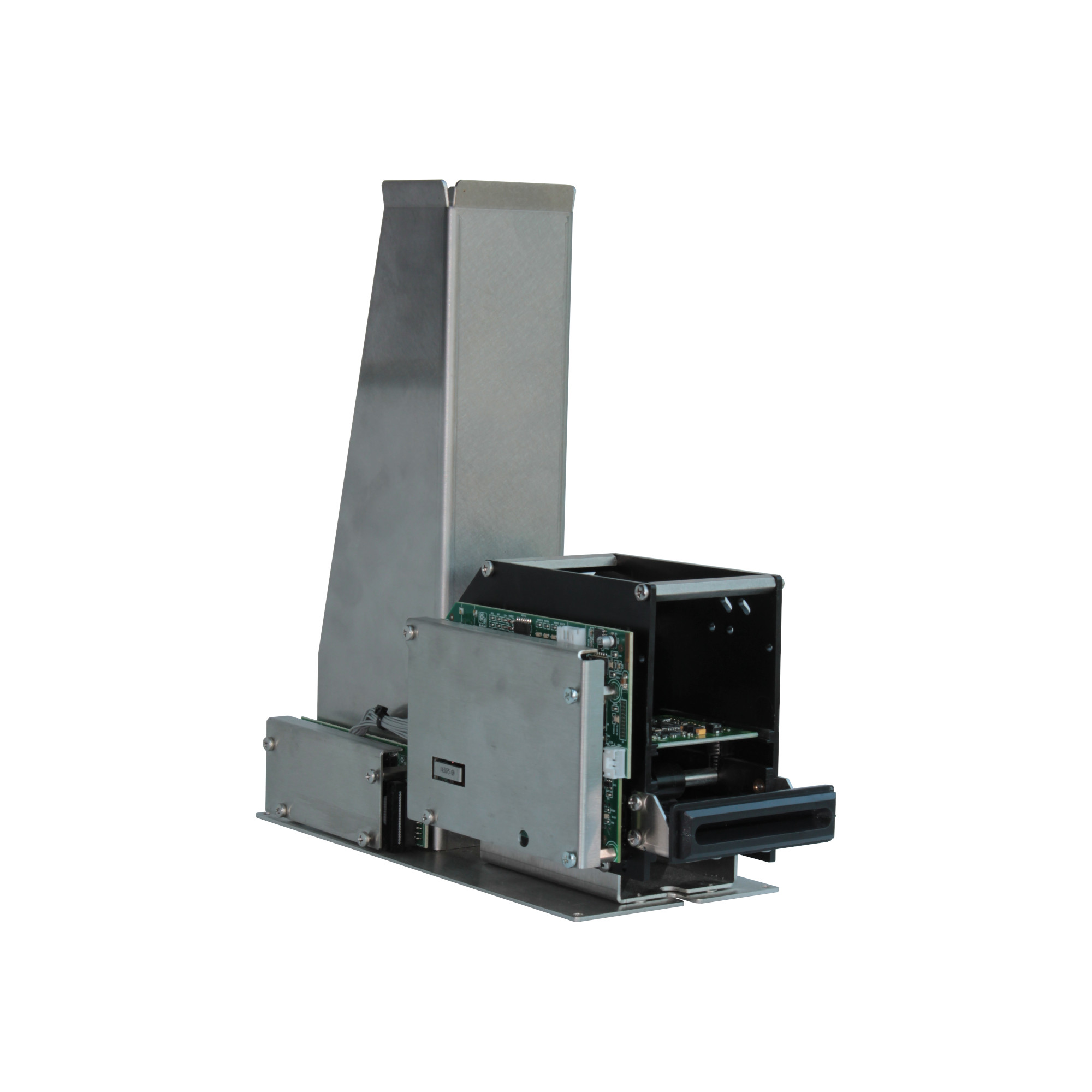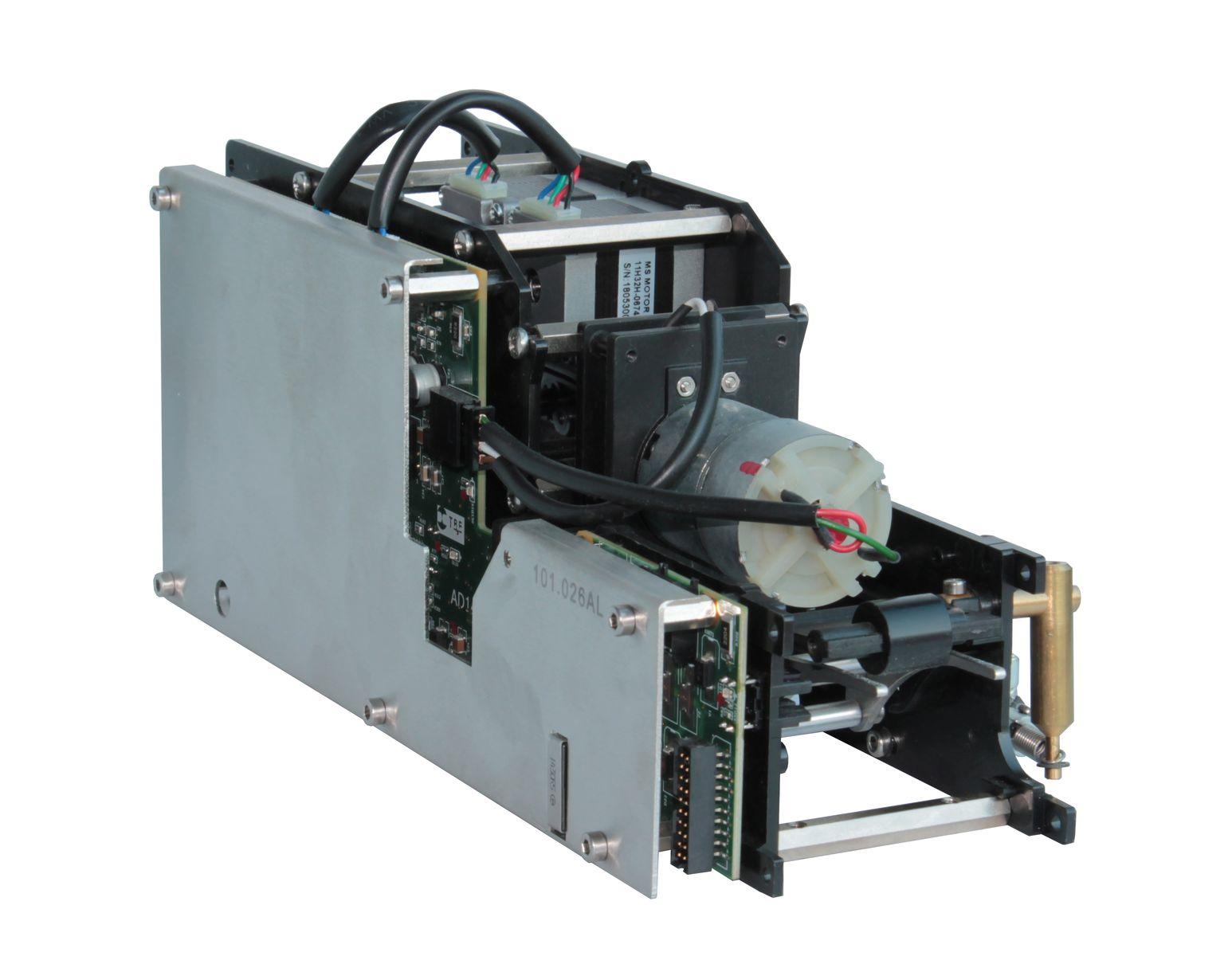 PRODUCTS
EMTS_E: Modular magnetic module with printers
ENC RISC_E: Modular magnetic module with printers
EDMO TPH 2R: Dual roll Edmondson fast issuing module
EDMO FVP: Totem Edmondson validator
EDMO METRO: Edmondson validator for gates
TPH_1R: Issuing/validating module for barcode tickets
TPH_2R: Dual feeder issuing/validating module for barcode tickets
TDV200: Fast issuing and validating module for optical tickets
BCR_E: Motorized barcode ticket reader
VAL2K5 MINI: Magnetic validator with transversal printer
CD1400: Card dispenser for contact and RFID cards
TDS: Tear-off ticket issuing module