EMT TPH 2R
The EMT TPH 2R module is able to read, encode and issue magnetic tickets. It supports ISO F2F, binary, Split Phase, SBME or custom encodings.
Thanks to its compact size, the module can be easily integrated into automatic TVM (ticket vending machines).
An optional RFID reader can be installed in the module.
The board is powered by an ARM M3 Cortex CPU running a proprietary firmware.
Optional devices and magnetic configurations:
Three magnetic channels
Longitudinal single or dual line 64 dots 203 Dpi longitudinal thermal printer
Full graphics thermal printer at 203 dpi
R/W contactless card unit EMV level 1 ready
Barcode reader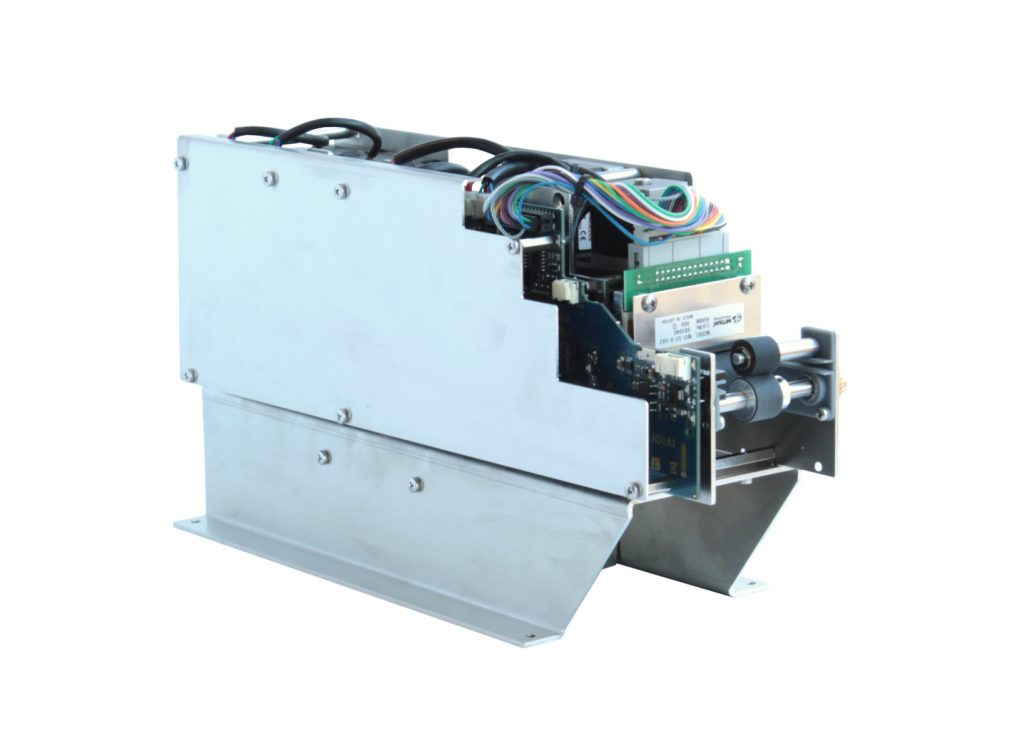 ---